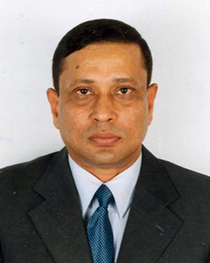 LT GEN SINA IBN JAMALI, AWC, PSC (RETD)
Chairman
INDEPENDENT DIRECTOR, UNITED POWER GENERATION & DISTRIBUTION COMPANY LIMITED
Lt Gen Sina Ibn Jamali, AWC, psc (Retd) studied at Mirzapur Cadet College and was commissioned in Bangladesh Army (Infantry) in May 1977. Besides other coveted appointments, he commanded two Infantry Battalions and an Infantry Brigade involved in counter insurgency operations in Chittagong Hill-Tracts. He held the appointments of Director Military Operations, Adjutant General, Bangladesh Army, General Officer Commanding of 24 Infantry Division, Chittagong and the Chief of General Staff in Army Headquarters.
He holds the Masters of Defense Studies (MDS) and is a graduate of Defense Services Command and Staff College, Mirpur, 'Staff College' Quetta, Pakistan and 'Army War College' of USA. He held the honor of being the Colonel Commandant of 'Corps of Military Police' of Bangladesh Army and the Commandant of National Defense College. He served as an 'Observer' in the United Nation's Iraq-Iran Military Observer Group (UNIIMOG) in 1988, the first Bangladeshi UN Deployment. His other experiences include serving as the President, Bangladesh Cricket Board, Chairman, SenaKallyanSangstha, Sena Hotel Development Ltd, Governing Body of Cadet Colleges, Army Welfare Trust and Central Coordination Committee of Cantonment Public Schools & Colleges. He also rendered his services as the Vice Chairman, Trust Bank Limited and Senior Vice President, Bhatiary Golf and Country Club, Chittagong. Currently, he is serving as the Corporate Adviser at Radiant Pharmaceuticals Ltd, MD & CEO of Radiant Nutraceuticals Ltd, Radiant Distribution Ltd and Pharmacil Ltd.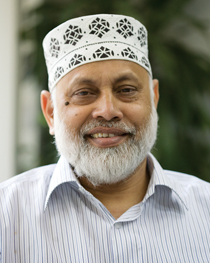 MR. ABUL KALAM AZAD
Member
DIRECTOR, UNITED POWER GENERATION & DISTRIBUTION COMPANY LIMITED
Mr. Abul Kalam Azad was born in 1955. After completion of his Bachelor of Science, he joined United Group as one of the Directors. Presently, he is the Vice-Chairman of United Group. Best known for his dynamism, he is a key entrepreneur of the Group especially in real estate sector. His dedication and relentless efforts to the business is playing a pivotal role that has also helped United Group reach new heights.
Over the years in United Group, Mr. Azad has been overseeing diverse construction projects of the group starting from real-estate to power plant construction. Under his leadership United Group is developing "United City", the largest mini township in the country – at Satarkul and the largest international standard commercial complex with two international hotels and resorts adjacent to Hazrat Shahjalal International Airport, Dhaka. At present, he is the Managing Director of almost all real estate enterprises of the Group, notably Neptune Land Development Ltd., United City Twin Towers Developers Ltd., Neptune Commercial Ltd. etc. He is also the Managing Director of United Land Port Teknaf Ltd., one of the pioneering 'Build, Operate and Transfer" (BOT) project of the Government. He is also the Director of Khulna Power Company Limited (KPCL), United Hospital Ltd. and many more concerns of the Group. He is one of the members of the Board of Trustees of United International University.
He is well known for his benevolence in the Group, he is one of the Trustees of United Trust, an organ of United Group responsible for Corporate Social Responsibility (CSR). He is a widely traveled man and engaged in many social and charitable works at his village home in Bikrampur.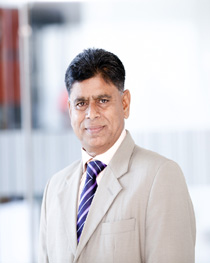 PROFESSOR MOHAMMAD MUSA, PHD.
Member
INDEPENDENT DIRECTOR, UNITED POWER GENERATION & DISTRIBUTION COMPANY LIMITED
Professor Mohammad Musa teaches finance courses in the School of Business at United International University (UIU). He teaches portfolio management & security analysis and corporate finance. His research interest is in market micro-structure, investments and capital markets. He has published a good number of articles on capital market efficiency and market micro-structure in professional academic journals in home and abroad.
He earned his MBA from Institute of Business Administration (IBA), University of Dhaka and from University of Wisconsin, Madison, USA before completing his Ph. D. (Major: Finance, Minor: Business Statistics) from the University of Wisconsin, Milwaukee in 1995. He started his teaching career as a Lecturer at the IBA, Dhaka University in 1985. He worked as Research Director at Center for Research in Business, Economics and Technology at East West University and as Director, Institute of Business and Economic Research at UIU. Under his watch, the MBA curriculum of North South University and the Executive MBA curriculum of East West University were prepared.
Dr. Musa's involvement with the Capital Markets of Bangladesh goes back to 1998 when he started working as Research Advisor to Swadesh Investment Management Limited (SIML), a local merchant bank. He was founder Convener of Bangladesh Merchant Bankers Association (BMBA) and led the organization for about 3 years. He is keen to see Bangladesh Capital Markets to grow big and run efficiently.
Professor Musa acted as the Chairman of the Board of Directors (BOD) of SIML for about 2 years. He was in the Board of Central Depository Bangladesh Limited (CDBL) for two years. He acted as an Independent Director of in the Board of Dhaka Power Development Company (DPDC) for about one year.