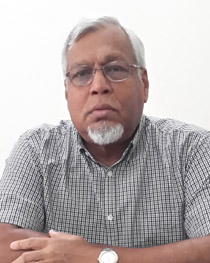 DR. M. FOUZUL KABIR KHAN
Chairman
INDEPENDENT DIRECTOR, UNITED POWER GENERATION & DISTRIBUTION COMPANY LIMITED
Dr. Khan is a distinguished Economist with over 35 years of experience in civil service, tax and regulatory matters, infrastructure financing, energy policy, renewable energy and various advisory services. He has worked in Bangladesh, United States, Singapore, Indonesia, Papua New Guinea and most recently South Sudan.
Dr. Khan is the founder CEO and a former Director of Infrastructure Development Company Ltd. (IDCOL), the largest infrastructure finance company of Bangladesh. He is also a former professor of Economics and Finance at the School of Business, North South University.
He served as the Secretary of the Power Division, Ministry of Power, Energy and Mineral Resources of the Government of Bangladesh from 2007-2008. During his tenure as Secretary, he is credited for the turnaround of the power sector in Bangladesh through generation capacity addition, expansion of transmission and distribution networks and implementing institutional and policy reforms. He was a Policy Expert to the World Bank to assess the Capacity Building Needs in Energy Sector as well as develop an Electricity Sector Strategy Note for South Sudan and conducted Bangladesh Off-grid Energy Sector study for International Finance Corporation (IFC).
Dr. M. Fouzul Khan received his PhD in Economics in 1989 from Boston University, USA. He has also taught as part and full-time faculty at University of Massachusetts at Boston, National University of Singapore, North South University, BRAC University in Bangladesh.
Earlier, he served at the National Board of Revenue and was involved in design and implementation of tax and tariff reform in the early nineties.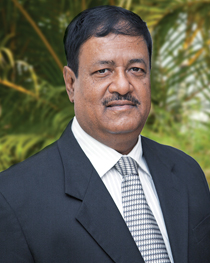 MR. FARIDUR RAHMAN KHAN
Member
DIRECTOR, UNITED POWER GENERATION & DISTRIBUTION COMPANY LIMITED
Mr. Faridur Rahman Khan, one of the Founding Directors of United Group, was born in 1955 and hails from Louhojang, Munshiganj. After completion of his Bachelor degree in Science, he engaged himself in Business. He is, at the moment, the Managing Director of one of the most vibrant concerns of the Group: United Hospital Ltd. Under his entrepreneurship and foresight, United Hospital developed its Medicare system at par with any international standard hospitals. Now, it has become a health care asset of the country. He is the founding Chairman of United College of Nursing – a wing of United Hospital Ltd and the Vice-Chairman of the Board of Trustees, United International University. He is one of the Directors of United Ashuganj Power Ltd (UAPL), United Ashuganj Energy Ltd (UAEL) and also Khulna Power Company Ltd (KPCL).
He started his career in shipping and went on to lead one of the most reputed construction companies of the country, Neptune Commercial Limited. Under his dynamic leadership the country saw the implementation of its first Independent Power Plant, Khulna Power Company Limited and the first Commercial IPP, UPGDCL. He was also responsible for the successful completion of several coastal embankment projects, namely Chandpur, Ekhlaspur, Patenga and Anwara to name a few.
Being one of the honored Trustees of the United Trust, the CSR wing of the Group, he spontaneously patronizes and contributes substantially in social activities in his home village and surrounding areas. Notably, he set up and is currently the Chairman of "Younus Khan – Mahmuda Khanam Memorial Complex" in his village home which provides treatment to the local people including Pathology, Radiology and cataract Eye Surgery with nominal fees.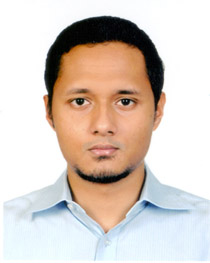 MR. MALIK TALHA ISMAIL BARI
Member
DIRECTOR, UNITED POWER GENERATION & DISTRIBUTION COMPANY LIMITED
Mr. Malik Talha Ismail Bari joined United Group in 2008 as its Associate Director and was subsequently became one of its second generation Directors in 2011. Mr. Malik completed his Bachelors in Business Management from King's College London, UK in 2005 and Masters in Finance from University of New South Wales, Australia in 2007. Prior to joining United Group he has interned at the South Asia Enterprise Development Facility (a sister concern of IMF) in Dhaka and has also worked as a marketing representative at Bank West, New South Wales, Australia.
Since his introduction to the Group, he has been avidly involved in developing the Group's construction sector alongside the first generation directors. He is in charge of supervising all the construction projects of the Group, namely IPCO hotels, United City Condominium Complex, United City IT Park among others.  Mr. Malik's knack for providing creative solutions led to the birth of Unimart Ltd., a state-of-the-art super market with 40,000 sft continuous floor space, located in the heart of Gulshan 2. From the early stages of its inception in 2013, he has led the noteworthy growth of Unimart in the capacity of its Managing Director.
Mr. Malik is one of the Directors of all the corporate entities under United Group, notably United Enterprises & Co. Ltd., United Power Generation & Distribution Co. Ltd., United Anwara Power Ltd., IPCO Developments Ltd., United Hospital Ltd., United Property Solution Ltd. etc. In addition to this, he is also a member of the Board of Trustees of United International University and an active member of Trustees of United Trust, a CSR organization of the Group. Throughout his professional career, he has travelled to a number of countries namely USA, UK, Australia, Canada, Singapore, France, Netherlands for business purposes.